PdfNotes Pro is an iOS universal app providing paperless learning, working, and living. It can take handwriting notes, record audio and sign PDF documents on iPhone, iPod touch and iPad or iPad Mini. It can annotate PDF documents, PDF textbooks, and PDF forms. For example, you can take handwriting notes on any blank space of a PDF page, and you can even add a few pages of handwriting notes into your PDF textbooks.
Learn
The Paperless Learning
| | |
| --- | --- |
| Now it is time to forget about your thick and heavy textbooks, and study with your light and mobile PDF textbooks in PdfNotes. You can carry tons of textbooks in your pocket, and you will NEVER forget to bring the right textbook for your class again. PdfNotes lets you annotate any text on your textbook, write down notes on the margins, record the teacher's voice and playback later. It even lets you take a few pages of notes and embed it on any page in your PDF textbooks, so you will NEVER lose your class notes again. | |
 The Paperless Teaching
| | |
| --- | --- |
| Now it is time to move away from stacks of paper to something sustainable and lighter. Go paperless today: hand out, complete, collect, and grade assignments with PdfNotes. With the help of Google Drive, Dropbox, or Sky Drive, your work flow is easy and intuitive. | |
 The Paperless Researching
| | |
| --- | --- |
| Got tons of paper to read? Worry about being buried by stacks of paper? Now you can read all of these papers with PdfNotes on your iOS device, just get PDF copies of these paper and open them in PdfNotes. No matter how much paper you have, you carry all of them in your pocket and well-organized in PdfNotes. PdfNotes let you find anything in any paper easily and quickly, you NEVER have to spend tons of time looking for something buried in stacks of paper again. PdfNotes let you annotate any text on paper, write down notes on the margins, even record some audio and playback later. Does it sound awesome? | |
 One Place for All Your Books and Notes
With PdfNotes, staying organized is simple. All your textbooks, papers, hand outs, assignments, and notes can be found easily and quickly in one well-organized place.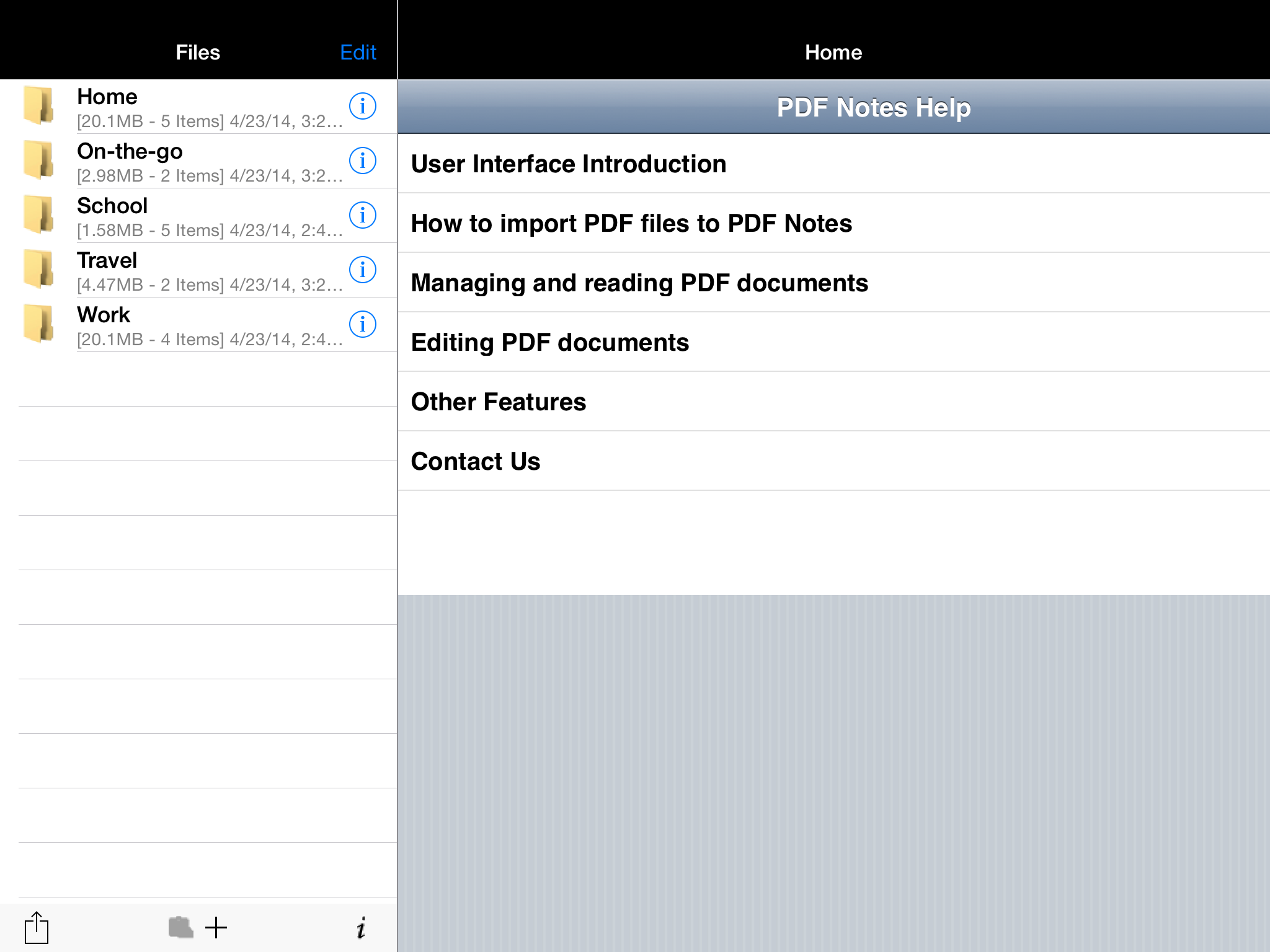 Work
 Work Anywhere
| | |
| --- | --- |
| Your inspiration always lighten up you when you are out exploring the world. With PdfNotes and Cloud Storage Service, your office travels with you. All of your books, notes, sketches, plans, documents, and forms are available to mark up, review, and send to a coworker or client anytime and anywhere. | |
More Clear
It is easy to miss something when you get tons of information competing for attention. Marking up PDF documents and notes can always help you focus on important things.
 More Context
iOS devices are more versatile and resourceful than just pen and paper. With PdfNotes, you can can combine markups, sketches and audio to give your notes and presentations more context than ever.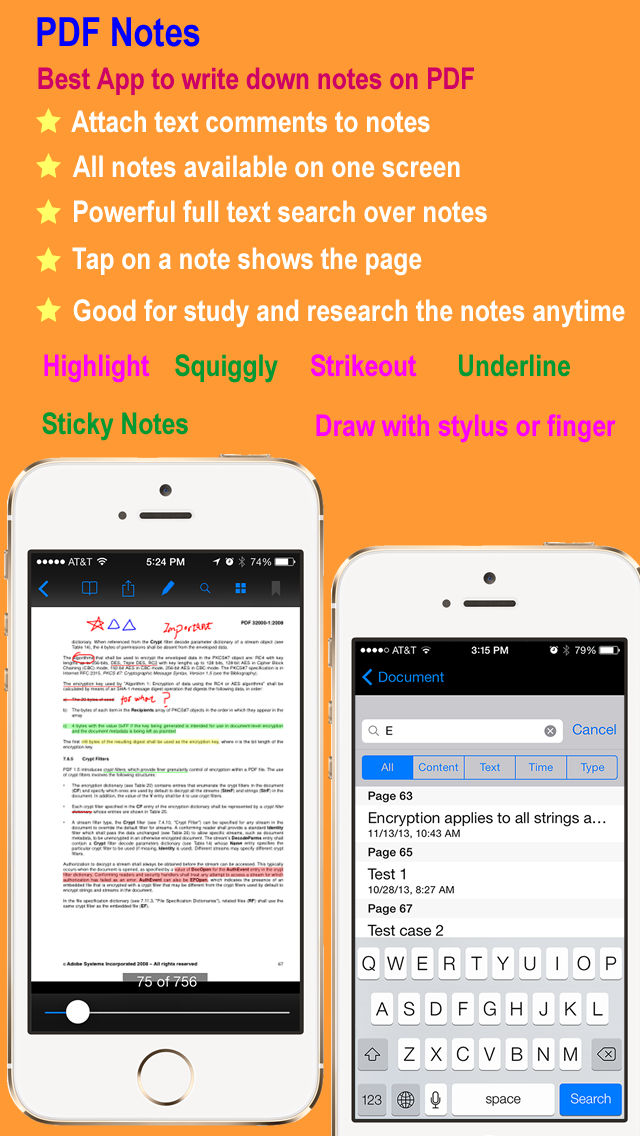 Fill Out Forms
You can fill out, sign and email any form with PdfNotes on iOS devices no matter wherever you are and whenever it is. How convenient does that sound?
 
 
 Live
 Memorable Notes
Planning your next vacation or keeping a travel journal? PdfNotes is the perfect place for packing lists, travel documents, maps, diary, and to-dos.
 
 
 Get Organized and Stay Organized
It is time to cook and you forget how to get it done. With PdfNotes, you can store all your recipes in a beautifully organized place, and find any one whenever you need it and wherever you are.
Fill Out All Forms
It is easy and quick to fill out your shopping list, insurance, and pet sitting forms, and get them ready on their way in little time.
 To-Dos for Everyday Life
Cleaning your house, landscaping your yards, or reorganizing your garage? PdfNotes can help you map out all your ideas and personal touches.